First steps in Dien Chan
It is important to specify that all facial reflexology techniques are inspired by Dien Chan, but are simplified excessively for commercial reasons, which is really a shame!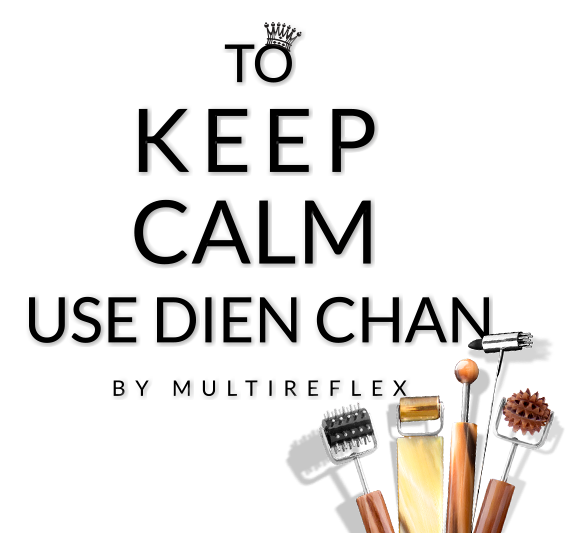 Dien Chan has a wide range of applications and achieves excellent results in the treatment of neurological problems, skin, digestive and circulatory systems, urological and rheumatological disorders, as well as those related to metabolism and the reproductive system.
Surprising effects are also obtained in the management of muscular and joint pathologies, as well as torticollis, cramps, lumbago, or sciatica.
In addition, Dien Chan effectively relieves headaches, insomnia, and the blues.
We often talk about acupressure because we stimulate fixed points belonging to the Dien Chan map without needles. These fixed points are called "bqc·points" (bqc in tribute to Professor Bùi Quôc Châu) to distinguish them from acupuncture points and living (sensitive) points found in reflex zones.
At first glance, there are too many points, too many diagrams, too many tools!
However, it is better to start by studying the first diagrams of reflection to be able to project them onto any face.
The bqc·points that make up the formulas will be useful for consolidating the first steps of the care plan.
Using reflexology diagrams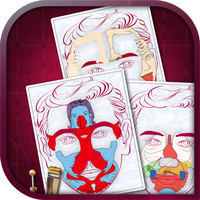 This involves stimulating certain parts of the face using a multireflex tool. Working on the reflex zones described by the diagrams of reflexion is the best way to mobilize natural self-regulation processes.
The multiplicity of reflexology diagrams may seem sophisticated, as they often overlap. However, you will find that they articulate and complement each other.
This is why we speak of multireflexology.
It is also important to note that Dien Chan is not limited to the face.
We use both facial and body multireflex tools to ensure our care plans are truly holistic.
Multireflex Tools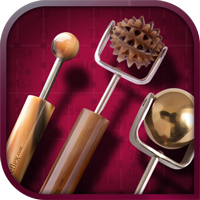 These instruments are real jewels of health! Some will always be in your bag, as we have lost count of the testimonies of those who have resolved awkward situations while traveling or in transit.
There is nothing better than pulling out your "roller" or "detector" as soon as a pain arises.
Not only is Dien Chan one of the fastest and most effective techniques for professional therapists, but it is also an extremely effective self-care method.
This is why we want to assist as many people as possible with up-to-date and inspiring content.
Each multireflex tool offers abundant perspectives for care, and there are two types of important effects to master.
It is important first to differentiate what we call a "yin effect" from a "yang effect." We will then talk about multireflex tools that are "yin" or "yang"; yin and yang becoming adjectives.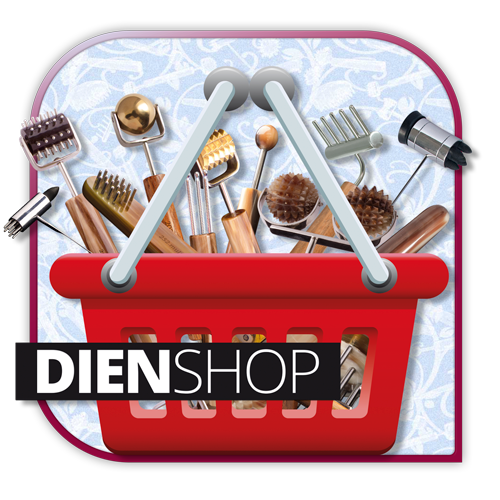 From the catalog of multireflex tools, you have the possibility to obtain more details about each tool by clicking on its name [information available on DienShop.com].
✔︎ We also offer sets of instruments selected to treat specific conditions: kits.DienShop.com.
What is a Yin tool?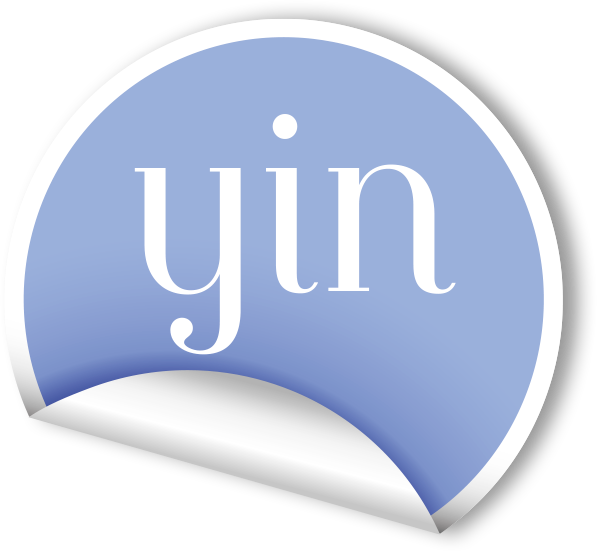 When we want to treat pain described as acute, precise, hot, sharp, or dry, we are dealing with a yang symptom.
To restore balance and take care of this type of suffering, we need to use a multireflex tool with a yin effect.
They have metal endings, either in brass or stainless steel.
Yin instruments promote circulation by dispersing, cooling, and increasing internal moisture levels.
Despite their appearance, which may seem prickly at first glance, they are very gentle utensils.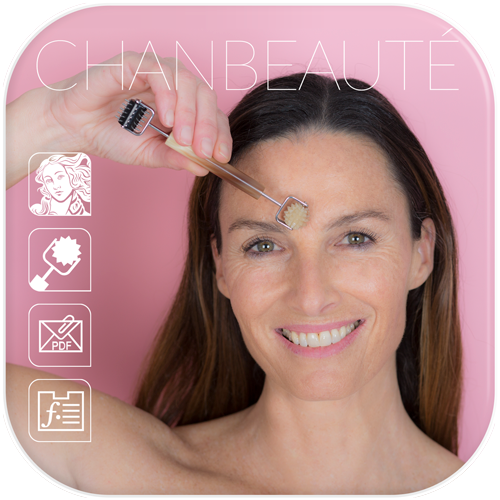 In Chan❜beauté, we use yin tools to irrigate, hydrate, and drain. They are very effective when we want to provide a treatment involving cold.
When to use a yang tool?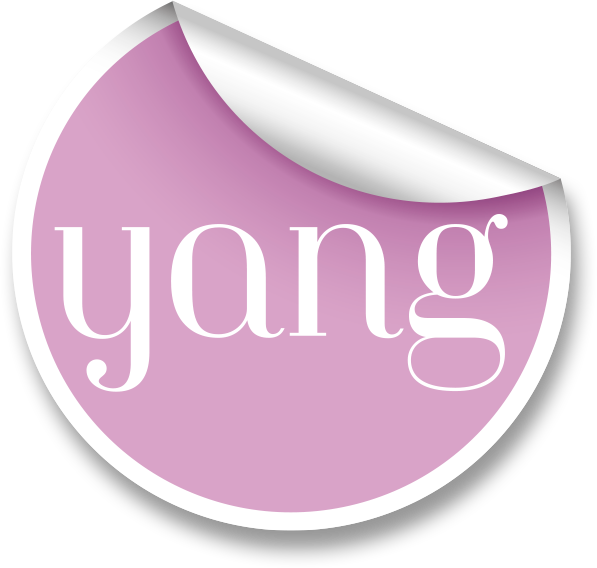 On the other hand, when faced with yin conditions that are diffuse, cold, damp, dull or deep, we choose a multireflex tool with a yang effect.
They are equipped with spikes that do not damage the skin and are carved from genuine horn.
Yang instruments allow us to tone, channel, heat, and dry while giving a boost to the vital fluids of blood and lymph.
It is important to prefer natural horn spikes rather than plastic ones. In fact, synthetic materials produce static electricity that degrades the stimulation, while horn has natural antiseptic biological properties and a vibratory frequency in total harmony with the skin microbiome.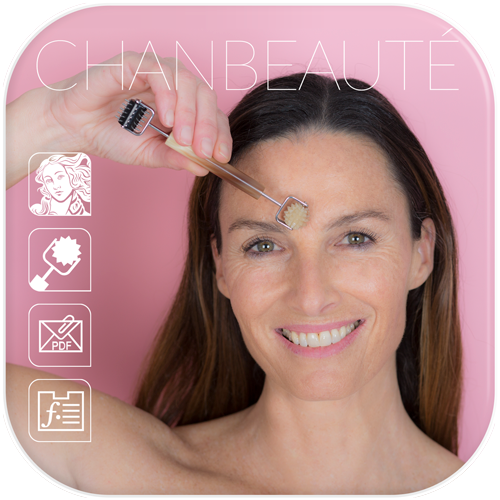 In Chan❜beauté, we use yang tools to invigorate and mobilize deep nutrients. They offer us a complementary effect to that obtained with yin tools.
Apply point formulas

Dien Chan is a therapeutic method that combines many ancient and modern knowledge. Often described as facial reflexology, it is in fact much more complex.
The good Dien Chan practitioner does not limit himself to the use of bqc·points. To achieve fast, deep, and lasting results, we must learn to combine different techniques:
Regulating the general state of the person
The use of body instruments and their precise effects
The projection of diagrams of reflexion
Facial stimulation with the appropriate multireflex tool
The application of an appropriate bqc·point formula
It is also important to clarify that in self-care, it is preferable to regularly practice short sessions rather than long sessions too far apart in time.
The detector is the only means to find and stimulate the sensitive points carefully. The coordinates of the bqc·points are very precise and a phase shift of the order of a millimeter is always possible.
For self-treatment, it is imperative to use a mirror and to guide oneself with the map.
Otherwise, prioritize the Little hammer nº128 to revitalize the regions encompassing the bqc·point being sought.
That is why we recommend beginners to start with the study of reflex diagrams that can easily be stimulated with a multireflex tool.
I am self-taught!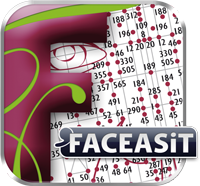 The Faceasit application contains all the necessary information to build bqc·points formulas and a section dedicated to the in-depth study of Dien Chan diagrams.
Each solution offers you the possibility to click on its bqc·points to display their detailed sheets and better understand their effects.
Another chapter allows you to make connections between points and diagrams and much more...
This application was awarded by the great association of Canadian reflexologists.
✔︎ To discover this new interactive concept, do not hesitate to consult this file dienchan.Faceasit.com.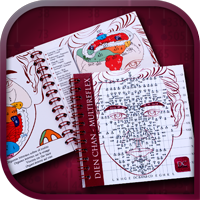 The MiniBook is a notebook containing all the Dien Chan diagrams of reflexion. Extremely convenient to always have reflex zones and their essential bqc·points on hand.
This MiniBook is highly appreciated by the therapist who wants to show the patient what he is doing and illustrate his advice.
✔︎ The MiniBook is available for sale at DienShop.com.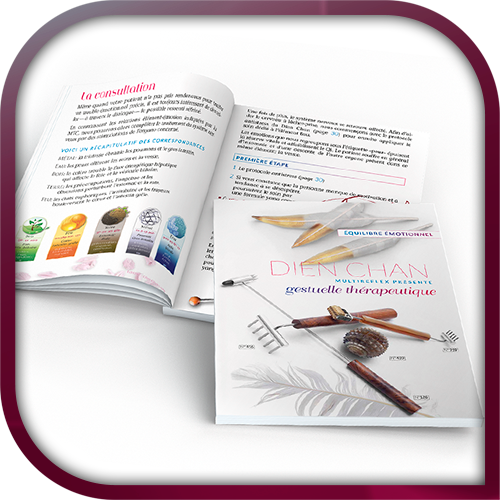 Thematic eBooks offer you highly detailed solutions for the management of specific disorders.
✔︎ Their catalog is available here www.multireflex.pro.
Dien Chan is complex, but not complicated!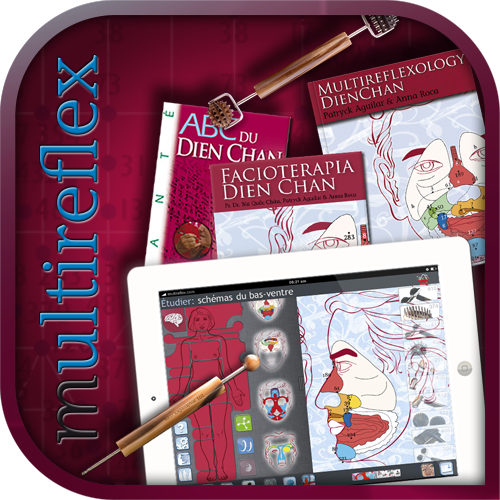 Even if you start as a self-taught practitioner, you should know that one day you will feel the need to structure your knowledge. That's why the training is divided into several modules so that you can gradually integrate all the updated data.
This is also the best way to verify your techniques for stimulation, choosing a reflex zone, a tool, and so on.
The vast experience accumulated by our team of Dien Chan experts since 2002 guarantees that you will easily and quickly assimilate the subtleties of Dien Chan.