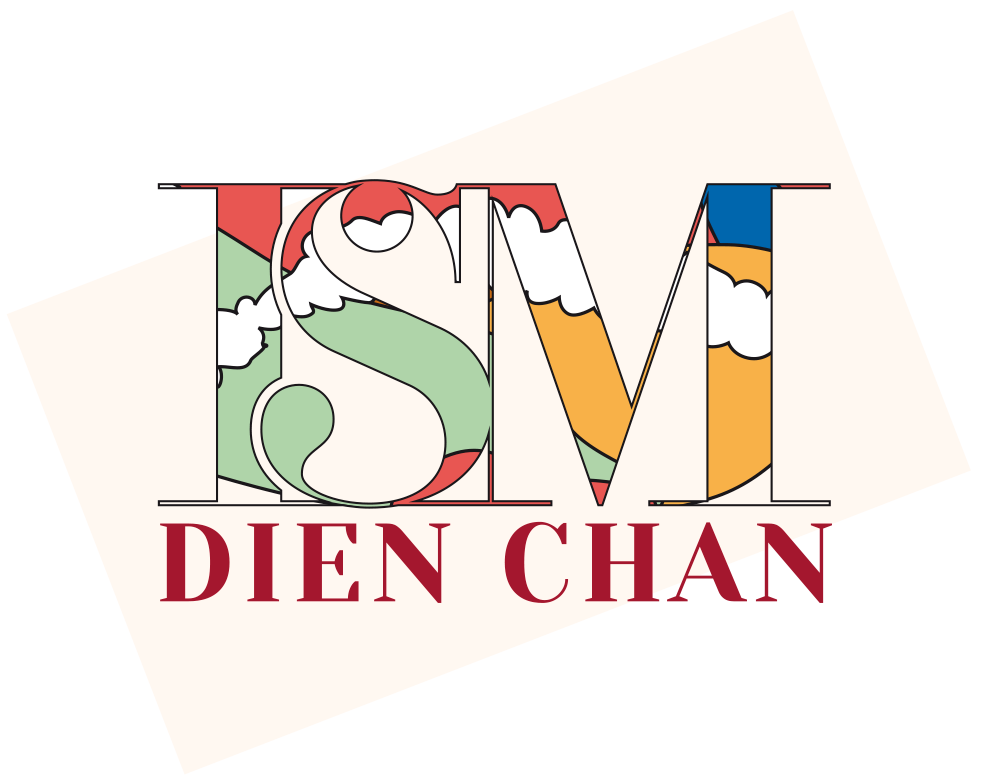 Dien Chan and reflexology
Like foot reflexology, Dien Chan also uses projections on the face.
However, unlike other reflexology techniques, Dien Chan has over 30 reflection diagrams that, when combined, form multireflexology.
In addition, Dien Chan provides a map of fixed points to reinforce treatments and target the origin of dysfunctions more precisely.
This variety of treatment possibilities leads to quick and long-lasting results.
Dien Chan is complex, but not complicated.
The constant dialogue with the patient, careful observation of the face, and combination of stimulation techniques based on the reflection diagrams, as well as the use of multireflex tools, make it a creative and dynamic method.
Dien Chan is an accessible therapeutic technique.
With little experience, we can relieve many ailments such as headaches, back pain, regulate intestinal transit, and alleviate heavy legs, among others.
However, studying and practicing leads to more consistent and profound results.
As Professor Châu often says, "you will make many friends thanks to Dien Chan!"
In fact, Dien Chan is a great social networking tool for those who treat their loved ones. Our "rollers" become excellent vectors for touching the faces of our loved ones without invading their personal space; a very enriching and enjoyable experience.
Dien Chan allows us to express our altruism, the engine of happiness. By teaching simple stimulations, we help others not be passive about their problems.
Therapists have every interest in using Dien Chan to optimize the effects of their session. The many professionals we have trained learn certain self-regulation gestures to offer to their patients. This allows us to achieve better results in future sessions.
We follow an individualized care plan and then propose the most suitable multireflex tool so that the person can continue at home; this is our prescription!
This is why, to be creative in Dien Chan, it is necessary to first master the theory, know the multireflex tools well, and the stimulation techniques.
Dien Chan may seem like a source of tips and tricks that work, but it would be a shame not to delve deeper to incorporate it into our professional and personal daily lives.
Many specialists, from doctors to reflexologists, acupuncturists, osteopaths, and physiotherapists, have integrated Dien Chan into their consultations in various ways. Dien Chan does not replace or denigrate any other technique; on the contrary, it complements and energizes treatment thanks to its modern, multireflexological, and holistic vision.
The Strength of Dien Chan
The exact name of the technique in Vietnamese is: Diện Chẩn – Điều Khiển Liệu Pháp.
❛Dien❜ refers to the face and its surface, while ❛Chan❜ means something very new to Western thinking: diagnosis and treatment at the same time.
One of the strengths of Dien Chan is the ability to communicate with the patient during treatment to obtain information that we will then "translate" into therapeutic gestures.
By knowing our thought patterns well, we are then able to project them onto any face to perform what is called "facial diagnosis".
This means that the location of spots, imperfections, and even scars can help us direct our treatment.
We then practice ❛Chan❜ -diagnosis and treatment- when we test certain bqc·points that may be related to the imbalance (pain, etc.).
We could start our session almost immediately with a simple "where does it hurt?" which will help us identify the part of the body to treat.
Because it is important to start by relieving the person's general state before focusing on the problem that brings them in.
We develop in detail what a holistic care plan is during training.
Treatment must abstract from the notion of control
It will be the constant observation and dialogue with the patient that will guide our actions.
This rhythmic exchange allows us to adjust the stimulations at every moment in order to obtain an optimum result. In fact, the average acupressure on a bqc·point lasts less than a minute, and we avoid applying lengthy formulas!
We need to learn to choose our bqc·points well to consolidate the previous work on thought diagrams of reflexion and with the help of the yin or yang effects of the appropriate multireflex tool.
The therapist quickly realizes the evolution of the treatment and adapts it. Thus, the patient feels understood, which makes them more receptive to the treatment.
Dien Chan allows us to approach the individual as a whole. Our actions provoke the natural process of self-regulation by indicating to the brain the part of the body concerned.
The proximity of the face to the brain explains the sometimes surprising effectiveness of Dien Chan.
The multireflex tools energize the blood and lymphatic microcirculation and optimize the actions of the bqc·points in the following formula.
Think globally and act locally
By thus encouraging our natural self-regulation mechanism, we strengthen the energy circulation (that of Qi) and that of vital fluids. Dien Chan is also effective against chronic diseases, as it is scientifically recognized that the body has many strategies for self-healing.
It is by using non-invasive techniques that we help these mechanisms to act.
That is why we feel heat thanks to the stimulations of a yang tool or rather a slight cool moisture with a tool with yin effects.
By explaining and getting involved in the treatment, the Dien Chan practitioner will be able to avoid preconceived ideas and adapt their treatments to obtain rapid, deep, and surprising results.