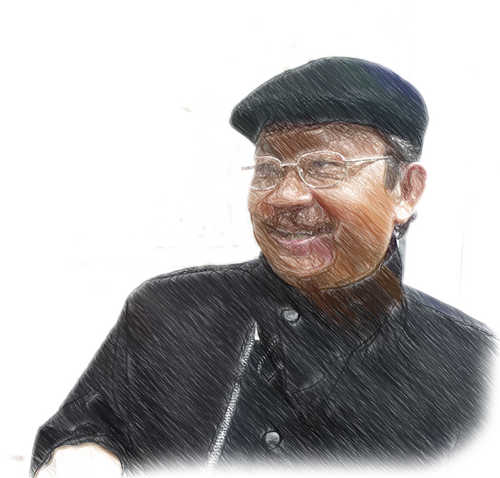 Origin of the method
Professor Bùi Quôc Châu was born in Vinh Long on the 3rd of April 1942. He worked as an acupuncturist at Saigon Binh Trieu Center for Substance Abuse Treatment in 1977. He took advantage of the large number of patients to validate his theories and establish his face map of fixed points in 1980. Based on reflexology occidental works, such as iridology, endonasal reflexology and auriculotherapy, he manages to establish the foundations of a therapeutic discipline. Sets the main diagrams of reflection on face and later, on the whole body.
In 1986, he abandons the use of acupuncture needles replacing them by specific epidermal Dien Chan tools. He creates his tools based on the yin and yang effects.
In the late 1980s, as a result of a series of seminars he gave in La Havana, Cuban entire network of Public Health adopts the Dien Chan officially.
Today, Pr. Châu continues his research at his clinic in Hô Chi Minh City (Saigon), Việt Y Ðạo Center with the help of his students that are located both north and south of Vietnam. His three children, Bùi Minh Tâm, Bùi Minh Tri and Bui Minh Luan have taken over the direction of the clinic and have kept the charitable spirit by treating the most disadvantaged people. After 30 years of development and experience, Pr. Dr. Bùi Quôc Chau and his students (about 100,000 between Vietnam and other countries), organise seminars, give lectures and help patients in over 20 countries. Pr. Bùi Quôc Châu is also the author of numerous publications in journals (both in Vietnam and abroad). He has participated in several international conferences on acupuncture, alternative medicine and naturopathy.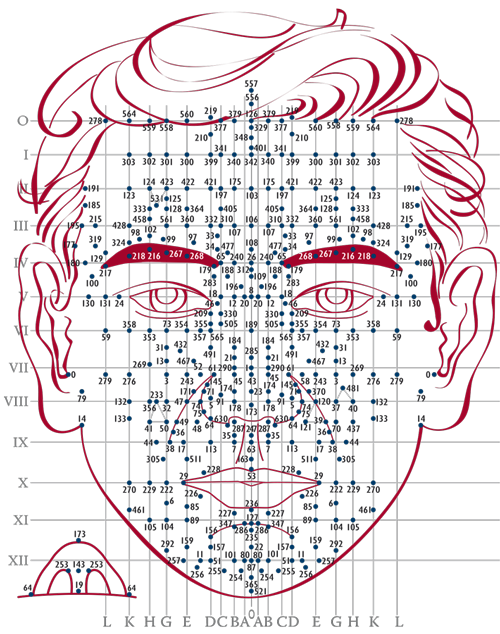 Dien Chan and reflexology
Just as reflexology shows the human body projected on the soles of the feet, Multireflexology - Dien Chan provides projections on face. Unlike other reflexology techniques, the Dien Chan has more than 30 projections that we call diagrams of projection.
They create Multireflexology.
Dien Chan provides the map of fixed points discovered by Pr. Châu in order to complete the treatment and be more accurate when treating the pathology.
Dien Chan gives us quick results offering us dozens of care possibilities without changing the therapeutic technique.
Multireflexology - Dien Chan is a simple technique to learn but very complex when treating different diseases.
The ongoing dialogue with the patient, a careful observation of the face, the combination of stimulation techniques based on the diagrams of projection, and the use of the Dien Chan tools, turn it into a creative and dynamic technique.
The Dien Chan is an accessible therapeutic technique that adapts perfectly to the level of knowledge of each person. With little experience we can relieve numerous pains such as headaches, backaches, regulate intestinal transit, heavy legs, and so on...
But we can reach more lasting and more profound results only by studying and practicing. Professor Chau often says: "Practicing Dien Chan you'll get a lot of friends!".
Indeed Multireflexology - Dien Chan is a good tool to expand your social network, first to your relatives, but soon to your neighbors and friends. Our roller becomes a good ally when touching the face of our patients without invading their personal space; it is a very instructive and enjoyable experience.
The Dien Chan allows us to show our altruism, it is a reason for happiness. We teach our patients simple movements of stimulation to do at home, we help our neighbour to be active in front of a problem, we give solutions and options so that they can recover an active position towards recovery. On the other hand, the therapists want to teach their patients to use Dien Chan in order to optimize the impact of the session.
If you teach the patient some self-regulation movements, you will get better results in the next visit.
To be creative in Dien Chan you must consolidate a good theoretical basis, get familiar with the tools and techniques of stimulation. At first, Dien Chan may seem a book of tips and tricks that work very well, but it is more than that. This technique allows us to deal with our therapeutic work in depth and it is a very useful work tool for our daily life, both professionally and personally.
Many professionals have adapted the Multireflexology- Dien Chan at their consultations. Doctors, reflexologists, acupuncture specialists, osteopaths and manual therapists have integrated the Dien Chan in different ways. Multireflexology - Dien Chan does not replace or deny any other technique or medicine; on the contrary, it complements, nourishes and invigorates the treatment thanks to its modern, three-dimensional and holistic vision.
The strength of Dien Chan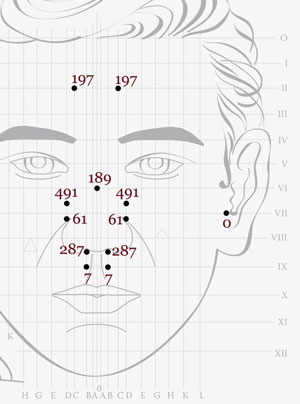 Dien means face and surface, Chan is a new concept for occidental minds and means diagnosis and treatment at a time.
One of the strengths of Dien Chan is to examine and discuss with the patient from the beginning of our reflexology session; diagnosis and treatment. A good way to start a session would be by asking "Where does it hurt?". The patient will show us the area for treatment. Observation and constant dialogue with the patient will show us the best treatment to follow. We must learn to understand and observe the reactions of our patients to adapt every moment to their advantage.
This exchange of views allows us to adjust to the Qi movement and achieve optimal results in a short period of time. The stimulation lasts less than a minute, and with practice, the therapist adapts to the best treatment. Meanwhile, patients feel well attended and they become more receptive to the Dien Chan stimulations.
Thanks to its numerous diagrams, multirreflexical tools and points, Dien Chan allows us to address the patient as a global dimension. It is recommended to begin a treatment by passing a roller over the affected area whenever possible.
This local activation announces the body part involved to the brain and accelerates lymph and blood circulation. This allows to optimize facial stimulations performed afterwards.
Think globally and act locally, stimulating our natural self-regulation mechanism strengthens energy circulation.
.
For this reason, Multireflexology - Dien Chan also obtains good results in chronic diseases. It is scientifically known that the body has many strategies for self-regulation, and non-invasive techniques help us to shorten recovery periods. The body has many strategies to regulate itself and non-invasive techniques help us to shorten recovery. For this reason, we feel heat with stimulations with yang tools and cold with yin tools. Thanks to the yin \ yang effects of multireflex tools, Dien Chan therapists will adapt their treatments to achieve rapid and surprising results.
Videos and conferences
Conferences and free interviews of our international trainers on this page